The 1st Ultrasonic Compressed Air Leak Detector, which is dedicated to steam traps control!
A powerful software with 100% AUTO MODE dedicated to Steam traps analysis!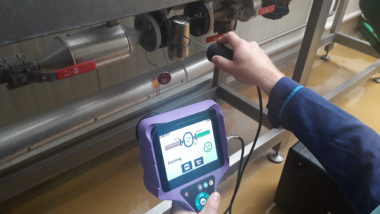 LEAKSHOOTER® LKS1000-V.3+PRO Steam trap control
Monitoring steam traps with a standard ultrasonic air leak detector may often be tricky. But with the LEAKSHOOTER® V3+PRO and its dedicated software, STRAPSHOOTER® +we improved the automatic diagnostic.


Easy to use – Efficient – With traceability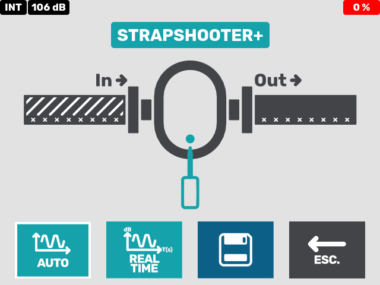 Auto diagnostic STRAPSHOOTER®
You just have to measure the temperature on the pipes in and out of the steam trap and wait till the LEAKSHOOTER® gives you the diagnosis result after ultrasonic measurements.


The STRAPSHOOTER® + software is compatible with all kinds of traps, thermodynamic, thermostatic, ball float, and inverted bucket models.


LEAKSHOOTER® LKS1000-V3PRO is used with :
– Ultrasonic Contact probe, to analyze operating cycles of the traps
– Infrared camera 160×120 px to measure temperatures in and out the traps.
– STRAPSHOOTER®+ program to see, listen, and expertise automatically the condition of your steam traps
– An embedded camera to take a picture of the steam trap and include it in a report.